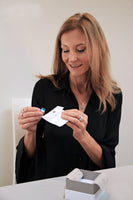 Katy Ostro
Wedded to the world of Ostro® blue topaz, quite literally, the allure of these gemstones has always enticed me.
Being married to Maurice Ostro has brought three incredible children into my life, and a family devoted to this single gemstone…for three generations. So, whilst I have enjoyed my previous roles throughout my career - in law, in business and latterly in HR, it is little wonder that there has always been the temptation to create my own jewellery brand, using our family's very own Ostro blue topaz.
Something Blue by Ostro. And I am so excited to share this with you now.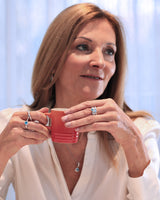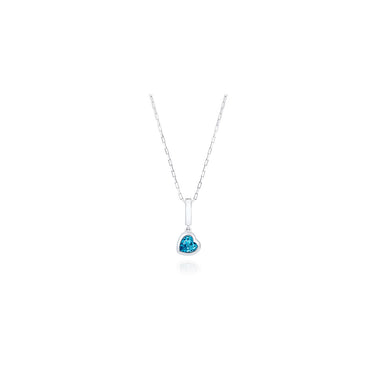 Our Commitment
Embedded in our DNA is a commitment to care - for our customers, our community and our planet - and to share our success along the way.
The sharing has already started. 10% of Something Blue Ltd has been gifted to charity; the Ostro Fayre Share Foundation and its work helping communities lead better lives together. And our prize possession, the 'Ostro stone' a magnificent 9,381cts flawless blue topaz (the largest of its kind), has been given, on permanent loan, to the Natural History Museum for everyone to enjoy.
With each Ostro Topaz gem we hope the world will shine a little brighter; it's what helps us make every decision.